The country titled "Land below China" is a must-visit for all types of travelers ranging from adrenaline junkies to those looking for serene cruises around islands made of stalagmites. In my visit to Vietnam in 2019, I visited the capital state Hanoi, as well as some cities off the beaten path. The cities I visited were Hanoi, Ha Long, Can Tho, and (District) Anang. Here are some essential tips to remember when visiting Vietnam and to have the best trip you can:
Vietnam is vastly explored in several ways, but it has not acclimatized itself as a tourist destination, thereby retaining most of its native charm. You will see scenic mountains and glistening rice plantations throughout the country, but there are more hospitable places in the North.
Google Translate is your buddy, translator, and sole guiding force. The only thing tourists have in common with the local Viets is the way you write the alphabet. Even asking "how long to Ha-Long" will be a difficult feat to accomplish. Thus making Google Translate your sole communication with the locals. You will be spending most of your time speaking to your phone and having random people also speaking to your phone; to communicate with you.
Several sites proclaim that the best form of cab-ordering service is the application "Grab", but if it were up to me ( barring the communication mismatch), local taxis would be my go-to option for intra-city travel.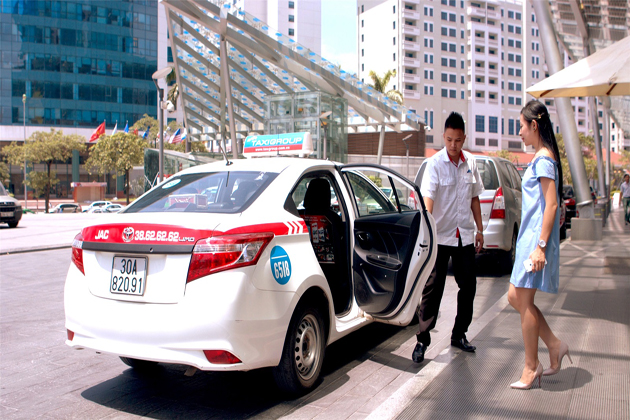 If you are planning to drive a two-wheeler of any sort, carry a scarf with you. (A precursor to masks.) It is the only way natives travel, as should you; to prevent yourself from the excessive heat and dust.
If you take milk in your coffee, prepare for disappointment, as people will give you weird looks if you ask for the same (try saying 'mew"). If by some miracle you get milk, it will most likely be chilled.)
In terms of safety, there doesn't seem to be much of a safety hazard to women, as most houses and shops seem to be run by women, while men were very often given the position of 'backseat drivers'. However, in most non-touristy places, the go-to is to be back in your hotel before it gets dark.
In general, Vietnamese are honest people, however, it is best to double-check the details of tours and travels. Misgivings or confusions are often ruled in their favor. Especially when traveling or changing accommodation. Booking a mini-bus to travel from Ha-Long Bay to Hanoi City cost us a lot more than we accounted for. The timings and availability aside, the costs should be decided beforehand.
If you see open aquariums in a restaurant, know that this is the only menu you will be indexing before the contents of the aquarium are cooked for your meal. They will even give you a live rendition of the real-life story of the fish from the aquarium to your stomach if you like (That is, if you can stomach it).
The South of the country is a little more orthodox, but it has an old-world charm that is not found in the bustling streets of Hanoi.
Vietnam is a wonder in more ways than one, from floating markets in Can Tho to rooster-shaped islands in Ha-Long bay and Literal green lakes amid wilderness in the Tra Su forest, there is a lot you'll want to see. I will also be covering the best places to stay while in Vietnam in the next blog. I hope you will enjoy the virtual journey of the battleground of Capitalism v Communism and a war that is eponymous in a country in the opposite direction (Vietnam War in the USA). There is a lot to see, you will just have to choose between the best.